TA Satellite is a system for measuring acceleration, inclination and detecting vibration in various applications. In particular the system has been developed to acquire and store acceleration data on your PC (text or binary files) for successive elaborations.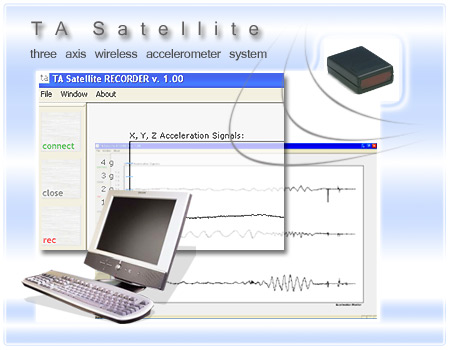 The system is composed of two elements:
>> TA Satellite: Wireless module equipped with a triaxial accelerometer
>> TA Satellite Recorder: Software for data acquisition and recording
TA satellite communicates with the receiving PC through a standard Bluetooth Connection (class I, 100 mt range open space).
Applications:
Acceleration monitoring

Tilt monitoring

Vibration detection

Sport medicine applications

Sport performance measures

Movement analysis

Alarm system design

Smart objects development

Security systems design

Generic movement study in various application fields
With TA Satellite Recorder Software you can visualize and record the received data in real time. Data are saved to disk in various formats (raw, text, binary, g units) for successive elaborations. You can use your preferred Analysis Software (Matlab (tm), Mathcad (tm), Excel (tm), SPSS (tm), Splus (tm), Mathematica (tm), etc…) to process the acquired signals.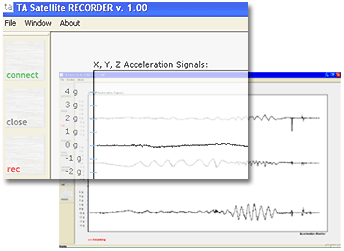 If you need special analysis software, our engineers can develop applications for you in many programming languages or using major analysis tools.
A standard version (package for 9V battery) is available. Various packages and enclosures are available for the wireless accelerometer unit to meet specific requests or applications (3 AAA batteries version, 3 AA/1AA version, 1 AA and 2 AA), custom packages for Lithium batteries, with mounting ears, clips, din-rail mounting, various protection ratings for use in open-air environments, various enclosures for all applications). Please contact us for custom on-demand packages or solutions.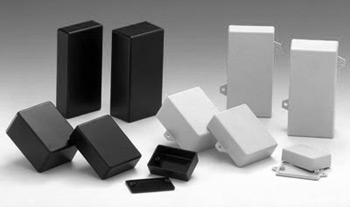 Contact us for info, requests, questions, custom systems.